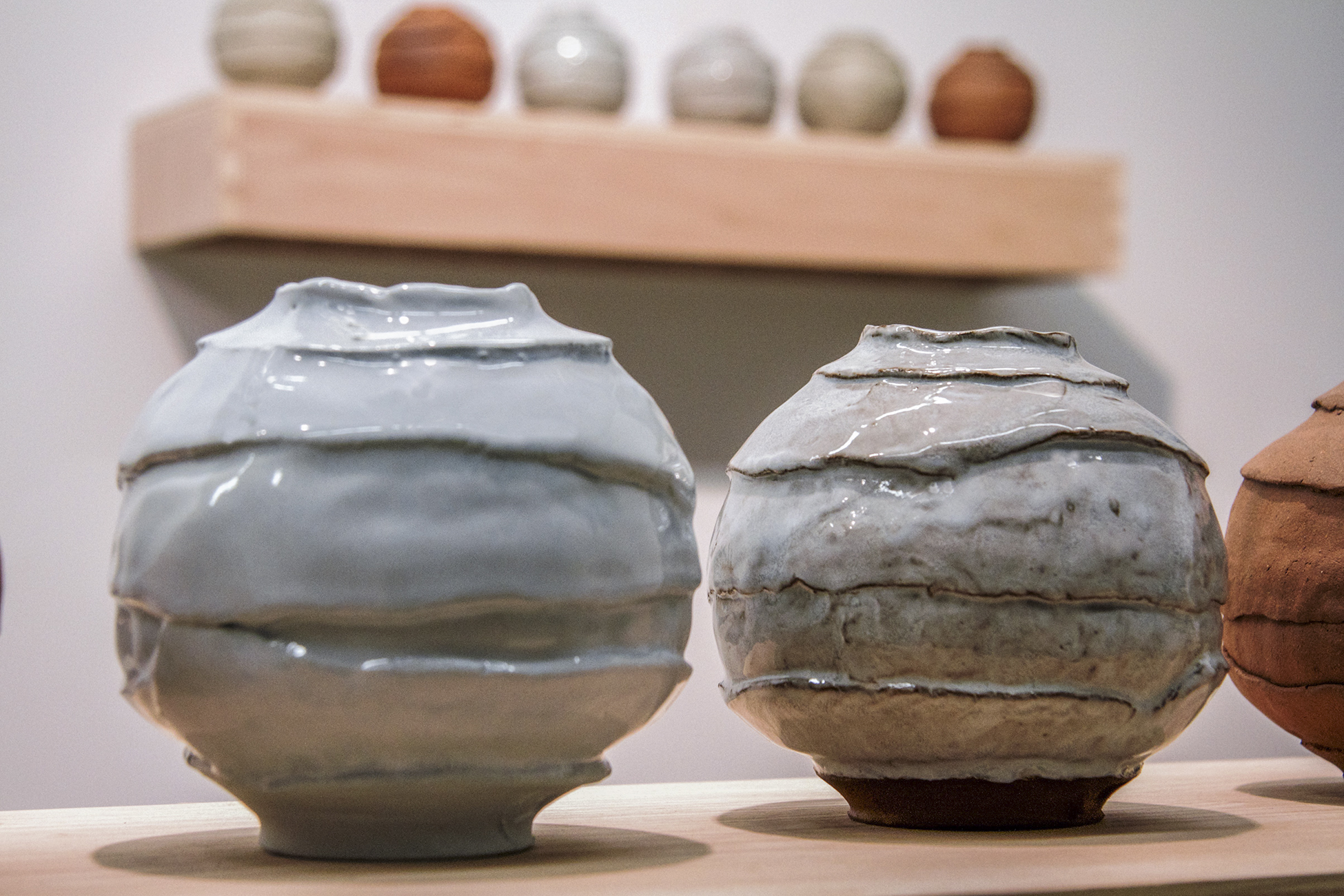 Mini Moon Stack
Colored Porcelain, Red Stoneware, Glaze
Cone 8 Oxidation
Slab Built with Hump Molds
4.5" x 4.5" x 4.5"
2016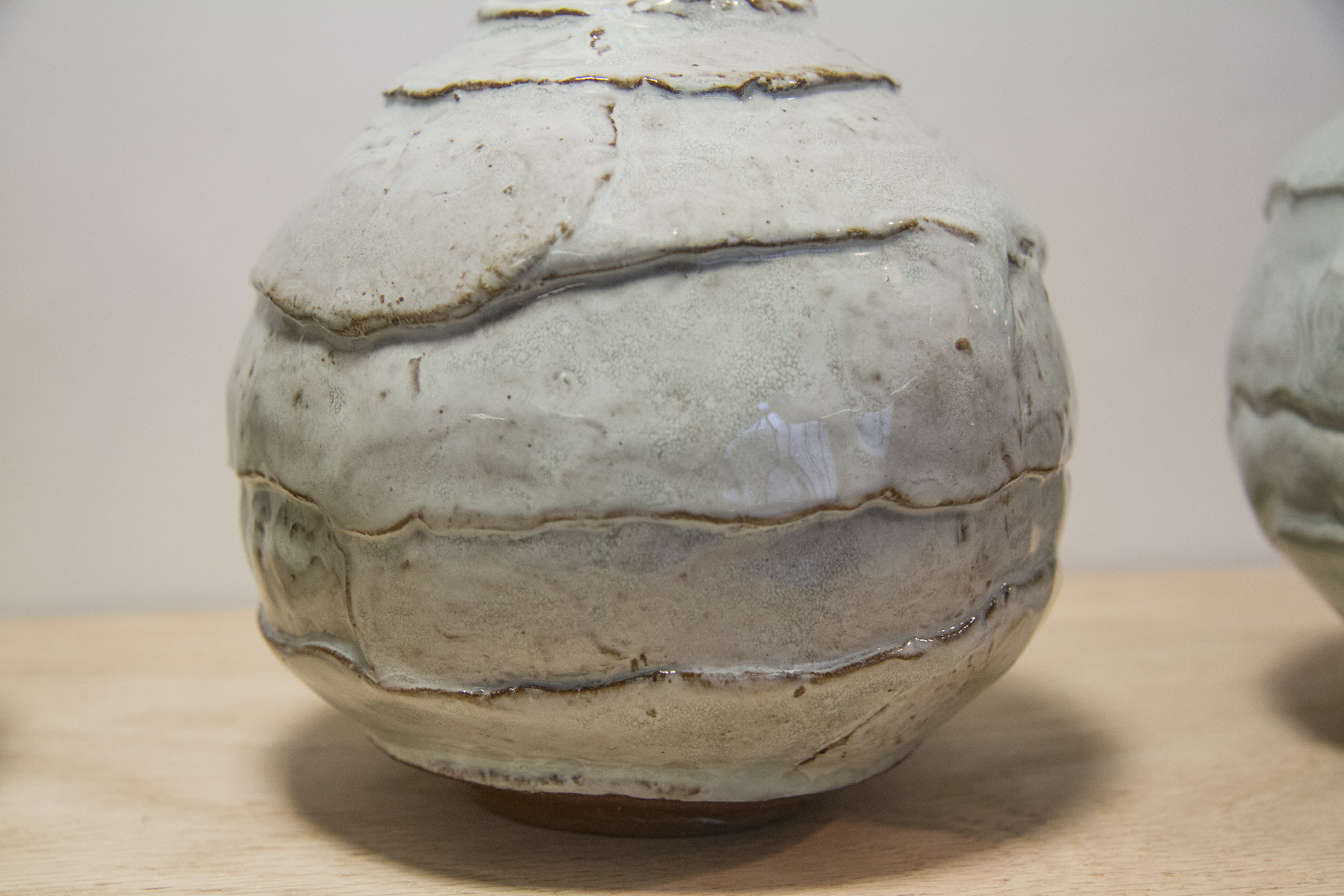 Moon Body Skin Series
This series of moon jars is made using clay that is artificially colored to reference natural tones. Historically moon jars originated from Korea and were made with white porcelain and finished with a milky glaze, paying homage to the moon. Unlike the pristine Korean vessels, which are smooth and flawless, I want process to be present in searching for confidence in their construction.
My jars take that same form, with the belly fullest in the midsection but they heavily rely on physicality of the technique to create the lines and shadows in the form. I work with a limited number of tools and actions to allow the clay to actively inform the line quality and volume. I generously push and pull these lines to develop an undulation that resembles landscape. The harmony of repetition and record of construction as a form of time materialized.
My colors may evoke natural elements such as wood, granite, metals or clay. Pots are domestic creatures and so the work is invited to live in the home, bringing the outside in with color and rawness of the material. The conversation between the colored vessel forms in opposition of the identical colorant within the glazes creates a didactic look at color as body and color as skin.